IMPE Informal Networking Event
DATE: Sunday 5 March 2023
Time: 18:00 – 20:30
Location: Sheraton Buenos Aires Hotel & Convention Center
We cordially invite all delegates, colleagues and friends to join us at the IMPE Networking event, of the IMPE 2023 Meeting.
This social will commence in the Exhibition Hall at 18:00pm, where you will have the chance to socialise with fellow delegates, rekindle old friendships and seek future, collaborative opportunities.
We hope that you can join us!
Please note: The Informal IMPE Networking Event is only for registered participants.
IMPE Closing Cocktail Evening
DATE: Tuesday 7 March 2023
Time: 19:00-MIDNIGHT
Location: Yacht Club Puerto Madero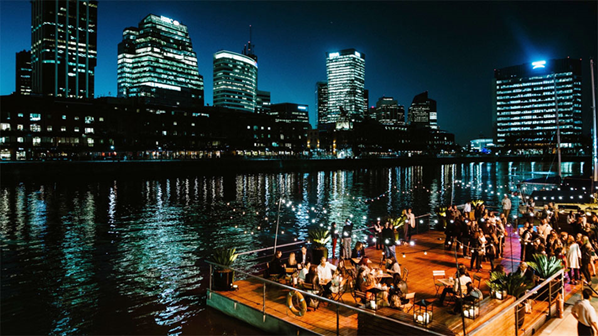 Venue Address: Victoria Ocampo 100
Price: $70.00 per person
(subject to availability)
(there is a concessionary ticket price of $40.00 per person available for delegates who are Nurses, Allied Health Care Professionals, Fellows in Training, Basic Scientists in Training, or individuals from middle or low income countries as defined by the World Bank*, Latin American countries or those Retired from practice)
Come and celebrate with us at the IMPE Closing Cocktail Evening!
Tickets can be purchased during completion of your registration for the Meeting or if you have already registered, secure your place by emailing our registration team at impe2023@bioscientifica.com
Marking the close of IMPE 2023 on Tuesday 7 March, this special evening will be the perfect opportunity to bid farewell to colleagues and friends alike, whilst celebrating at the spectacular venue, Yacht Club Puerto Madero.
From 19:00, you can expect wonderful Argentine hospitality and informal cuisine with a stunning view. After dinner, there will be music played by a local DJ and dancing.
Maps and travel information will be available at the registration desk for those guests who require it.
After what promises to be an exciting and stimulating IMPE 2023 meeting, we hope that this informal evening provides further opportunity to establish clinical and research international networks.
Tickets for the IMPE Closing Cocktail Evening must be purchased in advance, please visit the registration desk on site for more information. Booking in advance is highly recommended (see above) as numbers are capped and tickets on a first come, first served basis.
Please note: The IMPE Closing Cocktail Evening is for ticket holders only.