We are very sorry to announce that the IMPE Closing Cocktail Evening; due to take place on Tuesday 7th March 2023 at Yacht Club Puerto Madero has been cancelled due to unforeseen circumstances.
However, we do encourage you to all join us for the IMPE Informal Networking Event on Sunday 5th March 2023. Please see below for full details.
Make the most out of your time by networking and exploring the surrounding area of Buenos Aires!
Here you will find our top picks of places to dine and continue the congress buzz with your colleagues and peers.
Restaurants in Buenos Aires
Scan the QR code to easily find the nearest restaurants on Google Maps: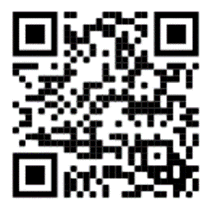 NB: If you have already booked a place for the Closing Cocktail, a refund will be issued to you for the ticket amount of either $40.00 or $70.00 for the cancelled Closing Cocktail Evening (07.03.2023) based on your original purchase.
IMPE Informal Networking Event
DATE: Sunday 5 March 2023
Time: 18:00 – 20:30
Location: Sheraton Buenos Aires Hotel & Convention Center
We cordially invite all delegates, colleagues and friends to join us at the IMPE Networking event, of the IMPE 2023 Meeting.
This social will commence in the Exhibition Hall at 18:00pm, where you will have the chance to socialise with fellow delegates, rekindle old friendships and seek future, collaborative opportunities.
We hope that you can join us!
Please note: The Informal IMPE Networking Event is only for registered participants.